>
>
Hoteles en Lafayette, In
Hoteles en Lafayette, In
Consulta la disponibilidad de 3 hoteles en Lafayette, In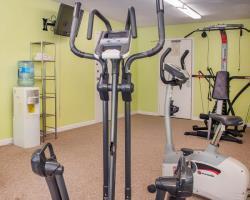 4221 State Rd 26 E
,
Lafayette, In
This newly renovated hotel was designed with both the business traveler and the leisure traveler in our foremost thoughts. Microwaves and refrigerators in every room, high speed and wireless Internet,...
240 Meijer Drive
,
Lafayette, In
Also experience fine dining at nearby restaurants, take in movie, or enjoy shopping in historic downtown or the major retail shopping in the area. We have what you need at the Candlewood Suites Lafaye...
200 Progess Drive
,
Lafayette, In
Booking and cancellation policies vary by rate type. Please check all applicable rules prior to booking to avoid possible charges. American Disabilities Act. If your accessibility needs are not met, p...